press and media
guests
exhibitor
buyer
startup
speakers
In the preparation phases and during GECO I noticed a highly professional organization, which is rarely found in national events. All dynamic young people with a great desire to get involved and capable of reaching important goals.
The desire to combine the environment and society, inclusion and well-being, sustainable development and the protection of the environment and health in an integrated approach and with a long-term vision is truly remarkable.
In these weeks of collaboration they have brought the ideas of our prof. Jeremy Rifkin also in virtual reality so that everyone can live in a better world.
Antonio Rancati
Coordinatore generale - CETRI-TIRES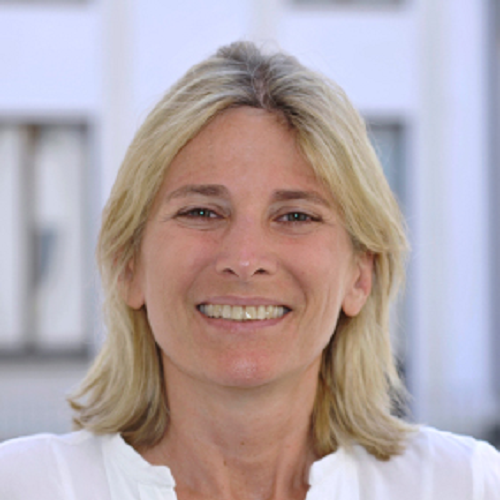 It was a real pleasure to intervene in order to bring the greetings of the entire municipal administration to an initiative on such an important issue as sustainability. I thank the organizers who, responding to this health emergency, managed to reformulate the online event, maintaining the high quality of the interventions and the wealth of the content. So see you next year.
Roberta Guaineri
Assessor Turism Sport & Quality of Life - Municipality of Milan
Virtual meeting's formula in GECO worked very well, it gave the visitors the opportunity to meet the exhibitors and at the same time to participate in the round tables, full of insights, ideas and contents. Mobility and sustainable tourism have proven to be topics of great interest and attractiveness for an ever wider audience.
Ivano Gallino
Co -founder - Travel for business
Geco looks ahead, anticipates trends and pushes for a broader reflection in which each of us is an active and responsible subject for change. During this last year and a half we are often led to see the negative aspects, but we in the Academy of Happiness are used to interpreting events in a constructive and positive perspective. That's why when Geco proposed this project to us, we were proud to offer our contribution.
Micaela Terzi
Cusiness Coach - Accademia della felicità
The GecoExpo event represents an interesting experience, a successful integration between virtual and concrete projects. Today it is important to explore new ways of interacting in business to create renewed experiences and also to support particular moments like this that we are experiencing due to the pandemic.
Roberta Gilardi
CEO - G2 - Growth Through Innovation
GECO was above all an innovative experience, with a exicting format given by augmented reality, in a period of social distancing it was nice to get together and be able to see each other, albeit in a virtual context. The feeling of meeting people was strong and perceived, the spaces well organized and the navigation intuitive.
The public and operators met during the fair were new and interesting, all driven by the same values ​​on environmental and social sustainability, the climate was therefore one of sharing ideas and philosophies.
I was really satisfied, beyond expectations!
Stefania Molinari
Community Manager - JoynPlayce
Congratulations to the GECO team for proposing an emerging theme such as sustainability in an innovative key. The virtual fair has not only been a necessity for COVID-19 but has become a symbol of virtuosity by allowing access to a low-carbon event with open participation.
The path towards sustainability is traced by science and traveled together with partners and collaborators who share the same goal. I thank the GECO team for the invitation to this first edition and for promoting an holistic vision of the green sector of our economy.
Roberta Boscolo
Climate & Energy Scientific Officer - World Meteorological Organization
It was certainly an interesting and stimulating meeting on the theme of sustainability in the tourism of the future.
The different background of the speakers allowed a comparison on the subject from different points of view.
It is interesting to re-propose something specific for the next second edition. Thank you
Francesco Petracchini
Director - CNR - Consiglio Nazionale delle Ricerche
The platform: effective, cutting-edge and at the same time intuitive.
The staff: also very efficient in coordinating round tables. And in these two ingredients lies the key to the success of this first edition!
After the fair was consolidated the success: I received several appreciations and feedbacks regarding my speech on cycle tourism, both on LinkedIn and via email. This means that the audience, even if virtual, is interactive and real.
Federica Amelio
Content creator & E-mtb athlete - FAI Fondo ambiente italiano
Participation, communication and cultural ferment generated by the first edition of GECO are relevant signs of awareness and assumption of responsibility, fundamental requirements for addressing the issue of environmental and social sustainability.
Institutions, civil society, business world are called to support every sustainability initiative, to reduce their ecological footprint, while respecting and safeguarding future generations.
Sandro Magnetta
Corporate Sales Manager - Qatar airways
Geco broke the ice exploring the dimension of the virtual fair showing sustainable solutions to the public, which are increasingly necessary. The world doesn't stop! Congratulations to creating a new adventure that will certainly evolve over time.
As a member of the Smart Talks jury ,when I saw 51 applications I confess I got scared. Instead I was happily surprised by the variety of proposals. There is dynamism in the vast world of sustainable development. This heartens me, even if more than ever we need to be rigorous in knowing how to distinguish those who are serious from those who do greenwashing.
Cristina Gabetti
Journalist - TV reporter - Speaker - Moderator
I "wore" my avatar and I set up my virtual stand in Geco with new communication logics. I talked about Travel for business with new, modern and effective languages. The interaction with the many customers who visited my stand was exciting and positive. Definitely an experience to be integrated in the future in physical events.
Rosemarie Caglia
CEO - Travel for business
It's been a very interesting experience and the first virtual fair for us. It was certainly useful, although I hope to return soon to the fairs in attendance! Very well organized. We were followed in an excellent way, we had all the necessary answers and assistance. The virtual fair was very intuitive and easy to manage, even for us newbies. I particularly appreciated the analytical data immediately available and was easy to create the stand. We made several interesting appointments and got many chat with people who have expressed an interest in visiting Israel.
I think it was a very useful activity right now. Now we have new contacts with which we will be able to develop collaborations and also, thanks to the fair, we will organize 3 webinars in the coming weeks, both b2b and b2c.
Pietro Arena
Marketing Manager - Ufficio Nazionale Israeliano del Turismo
Fair was interesting and platform worked without problems.
Maria Perez
Marketing Manager - Ente Spagnolo del Turismo
I really liked the talks and meeting people around this really important topic. Thanks for organizing the fair. I was also really happy when Visit Finlands Rent, a Finn campaign, was mentioned in the round table talks. Good to hear that our work and ways of working has been noticed. I liked the platform you had choosen also with the analytics and possibility to exchange business cards.
Muoniovaara Hanna
Manager, Regional Partnership – Helsinki and Coast & Archipelago - Business Finland / Visit finland
Was love at first sight with Geco Expo, cause this Fair was born with the attention to sustainability issues. We were among the first to join the project.
We are extremly happy about the result: the ability to navigate with an avatar in a futuristic virtual environment, the very intuitive relationship with the other avatars present in the fair, the very high number of contacts and the possibility of meeting with customers in a comfortable and quiet way without the confusion typical of real fairs, are certainly added values ​​to consider.
Riccardo Ricci
Commercial Manager - Alma Travel
We are very satisfied of the platform chosen to host the event but also with the number and quality of participants.
The Hypersmarter software is one of the most aesthetically beautiful and advanced I have tried up to now, allowing you to move around the fair in 3D and interact with other exhibitors, visitors and buyers.
After a few minutes spent understanding how it works, it was intuitive enough to make an easy use of it and to generate new contacts and commercial leads.
We had some difficulties when creating the stand, but your team pointed out the critical issues in time and promptly offered us their support.
I also consider the turnout of participants to be very positive: many visitors interested in sustainability and actively available to interact, exchange messages and organize meetings.
The concept of the Smart Talk Video Contest was nice, but in my opinion it was not linear enough about what it was the theme and what advantages it could bring. So I thank Talenteco for inviting Eutopia to participate and GECO for organizing a high quality event!
Federico Cristoforoni
Ceo & Co-founder - Eutopia
We are living in a period of forced stop, especially in our sector, but this does not prevent us from planning for the future and working to improve our visibility. From this point of view Geco Expo was very useful for Sila. A virtual event that allowed us literally to break down distances and, as a network, to live the experience of attending our stand together. Thanks to the virtual platform we were able to deal with many different realities, meeting buyers, tour operators, professionals and sector journalists.
Daniele Donnici
President - Format s.r.l. - Destinazione Sila
It was a great pleasure to move around the virtual fair and attend the various round tables proposed during the 3 days. We are very happy about about the success of the fair, the contacts obtained are very interested, so it was certainly a good experience. Thanks for this opportunity!
Chiara Utro
Partner of cooperative and Travel agent of Addio Pizzo and Turismo Etico Sicilia - Turismo Etico Sicilia
Fair was fine, i must compliment you for the commitment, the attention and the availability shown. I am happy we took part of it. We will improve, but it was already a good experience.
Guido Piccoli
CEO - Alot S.r.l.
I'm happy i took part in the Geco Expo virtual fair, it was very important for an innovative tourist start-up like us . Here we met many buyers aligned with our target and I like that I had appointments with really professional people. Well done and thank you!
Alberto Fontana
CEO - Tourism Innovation
We did not expect to receive so many contacts, there were many people who downloaded our materials, we had more appointments than those on the agenda, both as possible collaborations and as partners in the area, but also requests on which we are already working on. For our part, it was fine.
Daniela Marino
Managing Director - Isolani per Caso
The fair took place in a very nice and suggestive environment. It was very nice to be part of it and above all to be surrounded by a community of people interested in making a difference for our planet. The program is very diversified and the various possibilities of interaction are attractive. The staff was fantastic: very present, helpful and quick to answer all our questions.
Definitely an experience to recommend. Congratulations on everything and see you next time!
Vanessa Ricca
Marketing & Content Manager - Italy - Refurbed GmbH
I was very satisfied with the GECO Team, especially for the organization and preparation.
This is the first Italian virtual fair that combines sustainability with experiential tourism, mobility and energy. The way it took place, through the Hypersmarter platform for virtual events (3D world with interactive avatars), allowed interactive participation even remotely.
The participants we met at the fair, show that in Italy there are still many brilliant minds ready to offer their own contribution to the "sustainable" growth of our country.
Stefano Richaud
CEO - Ecoplasteam
The sustainability fair becomes virtual: you can walk around the stands using your Avatar.
The first edition of "Geco", the (free) virtual event compares some of the most authoritative voices of the Italian institutional scene on environmental issues.
Energy, Green tech, innovation and transport, new development models for experiential tourism and business travel. The first edition of GECO, the Italian virtual fair on sustainability, will focus on these issues.
Geco, the first virtual sustainability fair with an international scope is coming soon.
Geco is underway, the sustainable tourism and mobility fair.
GECO, which stands for Green Tourism, Mobility & Energy Expo, offers an immersive experience discovering green trends, while having the possibility to visit virtual pavilions, interact with other guests, organize personal and group calls, participate in meetings, even creating your own avatar complete with a business card.
The themes at the center of Geco are tourism, mobility, energy, green tech, a sustainability fair that debuts in its first edition in a digital mode. From webinars to visiting the exhibition spaces, everything will take place online. Each participant will have a 3D avatar to move between the virtual pavilions following the activities. Among these, there are the"Smart Talks", moments dedicated to startups, companies, universities that will present their innovative projects on sustainability and biodiversity.
Geco. The champions of sustainability.
The virtual format is interesting and pleasant. Probably we are still living a difficult moment, very affected by economic difficulties . Probably GECO in other circumstances would involve more operators and visitors. The organizers and collaborators are good and available, keep going and lets think about the next edition.
Aldo Seppilli
CEO - Enotravel / Bykee
It was a wonderful experience for us, from all points of view. First edition and the right number of exhibitors. The virtual tour is fantastic, very simple to interact and easy to exchange business cards and making conversations, with an incredible time saving compared to physical fairs. In short, two days of highly profiled content and meetings. I would improve the internal agenda a little, but there is plenty of time to do so. Last but not least, your omnipresent and immediate assistance! Compete with Amazon.
Elena Milazzo
Founder and Creative director - Sottosopra Comunicazione
An experience full of new stimuli. Sustainability was declined on the many aspects in which the various activities are involved. A virtual space that has allowed us to talk, discuss and reach buyers and visitors coming from Italy and the rest of world.
Teresa Maradei
CEO - Terrægusto
Thank you for the opportunity to participate in your GECO Expo virtual fair on sustainability. We had the chance to gather for a moment at our Stand, all the members of the Association, while visiting the virtual fair. We faced interesting themes with the sector's Universities;
Congratulations to the organizers, the proposed contents found a notable positive response both in their form of presentation and in the substance of the covered topics.
Giorgio Mitrotta
Member of the Gorverning Council - Associazione Culturale Archinzeb
Participating in Geco Expo was interesting, also for the type of virtual fair.
We noticed a fair amount of interest at our stand regarding our tourist proposals.
The round tables on tourism were also interesting. See you at the next edition.
Oronzo Rifino
Coordinator - Associaizone Sportivity / Terre di Murge experience
Geco, the Italian virtual fair on sustainability that, from 28 to 30 January 2021, will collect and compare some of the most authoritative green voices of the Italian institutional scene, innovative business stories and best practices at an international level, as well as offering strategic meeting opportunities with specialized companies that will participate as exhibitors or buyers.
Congratulations on the organization of the fair. The best we have attended. Everything worked out perfectly. Thanks so much. We hope we have been up to it too.
Federico Klausner
Managing Director - TravelGlobe
The experience as an exhibitor at GECO EXPO has been profitable and fun for me and our team. There were many new opportunities and interesting innovative ideas. The themes and speakers of the round tables were of great value. I hope to be able to repeat the experience as soon as possible, with new stimuli and new challenges.
Fabio Figus
General Manager - Linea azzurra
A technological and innovative fair in an immersive virtual reality that allows you to enjoy the event and the conferences in absolute safety and depth.
Emanuele Luciani
Owner - G.A.L.E.E. Sibilline (Gastronomy, Art, Literature, Eco-sustainable, Experience)
I confirm the excellent success of the event: it was fun and a fantastic experience. I am confident that I will also be present at the next edition and I am sure that we will have good practices to communicate after the fair. Our project is based above all on the passion and love that we have for our country, Italy, underestimated for so long.
We hope that our message will lay the foundations for a new vision on digital and energy transitions desirable for a correct Territorial communication, in order to enhance all the themes indicated by Geco during the Fair.
I wish you good work and thank you again for the whole organization.
Giovanna Menzaghi
President - Associazione Smart Cities Italy
GECO was an original and innovative experience, which we can't wait to repeat next year.
It has opened new perspectives of direct contact with distant realities, not only from a geographical point of view. Our web-magazine Ambient & Ambienti was able to make its qualities known and offered itself as a valid partner for collaborations among the fields covered by the fair: renewable energy, mobility, tourism, innovation and technology. The glance of the common areas is decidedly interesting, the graphics are very accurate and the opportunity given to exhibitors to create their own space is appreciable, customizing it according to their needs. The round tables were beautiful, although in this case the virtual appearance weighed a little on the involvement of the participants. See you at GECO 2022!
Lucia Schinzano
Web Magazine Manager - Ambient&Ambienti
It was a real pleasure to participate. Brand new, innovative and very positive experience!
Very good! Unfortunately, few specific hotel structures for my target, but the theme is very current and I was able to discover many new features. Thanks so much.
Izabela Krzanowska
Luxury Hotel Community Growth Manager -Country Manager Italy - Bidroom
The first edition of GECO, the virtual sustainability fair, has just ended and we have had the pleasure of actively participating in it. Although in a virtual mode the enthusiasm was shared in a "tangible" way by all those present… it was since the Rimini Fair in 2019 that the tourism sector's employees did not meet.
The organization was excellent, thanks to a stable and carefully designed platform for a simple and pleasant use. Great attention to the quality of the content selected by the GECO staff, from the exhibitors, to the topics covered during the round tables that were taking place one after the other over the three days, full of ideas. For 4GoodCause it was a great opportunity as it was our first attendance at a fair, it proved to be the right opportunity to interact with major stakeholders who have enthusiastically validated the objectives of the newborn start-up with a social vocation. The positive aspects were many, starting from the innovative virtual mode that optimized the management times of B2B appointments and allowed a simple and fast interaction between participants. An aspect that is very important to us at 4GoodCause is the low environmental impact. Unfortunately, the events industry has too often a negative impact on the environment, just think of the traffic that is created during large events, generated by the transport of equipment or the movement of people, not to mention the tons of waste produced by the attendees and especially by exhibitors. Nowadays, it is useless to deny it, conventional events are not very sustainable and GECO has shown that even in this sector an alternative is possible. We hope that this important event will be the first of a long series and as CEO of 4GoodCause I am ready to support GECO also in the next editions. Congratulations to all the staff, you have done a great job, and see you next year.
Thanks, I will always be grateful to you! For us it was a significant opportunity.
Luca Manca
CEO - 4GoodCause
Mastra Sa' participated in the Smart Talks contest organized as part of the GECO virtual fair on sustainability. Although the fair was focusing on some particular themes such as tourism, mobility, energy, the contest was open to any idea that was able to promote a change towards a more sustainable world.
We particularly appreciated this opening which made it possible to bring together innovative companies operating in the most diverse sectors. We have benefited from the comparison with the various present realities, even those not directly linked to our business which is purely focused on responsible fashion consumption. Furthermore, our participation was facilitated by the excellent organization behind the scenes. The GECO team responded promptly to all our support requests and this aspect was also particularly welcome.
Sara Loppo
CEO- Founder - Mastra Sà srl
GECO, the most eco-friendly fair ever!
The fair will gather and compare some of the most authoritative green voices of the Italian institutional scene
GECO EXPO 2021: an exciting digital experience.
It was our first time both as exhibitors and visitors of a virtual fair and the outcome of this participation was certainly very positive. In an era of pandemic and restrictions, we congratulate Smart Eventi for having the brilliant idea and above all for having organized at best a fair for experiential tourism and sustainability that is so articulated, dynamic and above all interesting. Events within the event, many opportunities to visit this virtual world with configurable avatars that moved within spaces and between stands, smart talks and business meetings: it seemed to be inside a large 3D game but with instead the possibility of discovering, knowing and even relating for business meetings.
Thanks to this digital experience we were able to discover a new reality and a way that few months ago was impossible to imagine to be present at a fair!
Marzia e Lorenzo
Founder - Vacanzelandia
The GECO experience was beautiful and very productive. It gave me the opportunity to meet new partners and develop new ideas. In this pandemic period in which we are all far apart, it is important to create events that allow us to get closer at least virtually.
Dealing with issues of great importance such as sustainable tourism and the green economy is the first step towards change. The operation of the GECO platform was quite efficient, even if during the first hours of the fair many operators found difficulties with the calls and the movements of the avatar not always fluid despite having a good connection. The intervention of your technicians was really useful and professional, always ready to intervene.
Domenico Scialò
Founder - Tourist experience
In such a complex year, it was really nice to be able to continue sharing ideas and projects looking towards the future:  Geco Expo was really helpful for many aspects.
Sharing ideas, discussions and projects is essential for the development of a more responsible, sustainable and profitable business. So thank you for having involved us in the initiative and for having proposed us for the first prize of the Smart Talk contest: given the quality and quantity of the speeches, it is really nice to have arrived first.
Franco Dipietro
Founder & CEO - Biova
We at Filo & Fibra, the Women's Cooperative of the San Casciano dei Bagni Community, participated in the Smart Talk 2021 contest, ranking third with the "Cassetta di Cottura". We are proud of this recognition and ready to achieve new goals, we thank the staff of Geco Expo, the jury and all the companies that were involved who, like us, work with passion to build a better future. In Maiora!
Gloria Lucchesi
President - Filo&Fibra Cooperativa di comunità
We have decided to support this wonderful initiative because we believe that technology and environmental sustainability are a winning combination of this era, and when we discovered that the GECO fair offered a content of this value, we decided to support them as a Partner of the event.
Seeing so many startups, entrepreneurs, professionals and managers as well as many influential figures of this sector has pleasantly struck us and made us understand that Italy is full of innovation and quality.
With BizPlace we have given a special prize to the winner of this edition, Ecoplasteam, and we are proud to support those in this country who believe in a sustainable and technological future.
Federico Palmieri
CEO - BizPlace
The GECO event dedicated to experiential tourism, green mobility, renewable energy is certainly an event that as Digital-Hub we fully support. The attention to innovation that distinguishes us, finds in GECO's themes a point of contact for all aspects oriented towards sustainability and a green future. Our MISE certified incubator "Digital-Hub" invited several accelerated startups to participate in smart-talks, presenting their solutions such as work, tourism, green trends to a very interested and involved audience: the digital event, in a moment of national lock – down, was managed very well, with a simple platform able to allow us to interact with visitors and exhibitors. We will certainly also be present in the next editions.
Antonio Procopio
Ceo/Founder - Digital Hub
Congratulations to all the GECO staff, I found everything very well organized, starting from the management of the appointments to that of the documentation and communication interfaces with the other participants. The exchange of business cards and the possibility of walking around the stands, even if in a virtual way, made me live the experience of a real fair, a reality that seems so far away in these days. The dressing room was a truly brilliant idea.
Gianluca Bruttini
Commercial Manager - Click it
Geco created a real, one of a kind experience: with an avatar able to move around the different stands, the possibility to exchange business cards with buyers and suppliers and an instant messaging system, it was like being physically present at the fair! Despite the wish to return soon to participate in person in these events, Geco has managed to involve its audience in the best possible way and proactively thanks to the dynamism of its format.
Maurizio Pompili
Operation Manager - Italian Branch - Link
I am very satisfied with this Geco experience!
There are a thousand points of study, really nice!
Claudia Piu
Member of the Governing Council - Rete Ecoturismo Sardegna
Events on sustainable mobility are essential to spread a collective awareness that allows change starting from daily actions!
Thanks to GECO for the contribution.
Pietro Lucchini
CEO - SaveBiking
This fair was really cool, it seemed real! Very intuitive, interesting and well done. The thing I liked the most is the fact that there were so many innovative companies. In just two days I got over 230 contacts, several of them were interested in my services.
I have met specialists in the sector who will be able to give me indications to better develop the start-up I am setting up.
Danilo Mastrantoni
Financial and Real Estate Consultant
Many thanks for inviting us: it was a truly unique experience, and heartfelt congratulations for the splendid organization, for the accuracy of the shared information, and for the always crystal clear communication.
Lucia Ubertiello
Travel guide - About Apulia
Geco Expo al TG2 per la rubrica "Sì Viaggiare"